Syl Disjonk's news
film maker, motion graphic, VFX, artist and designer
Montreal, Quebec, Canada
February 2022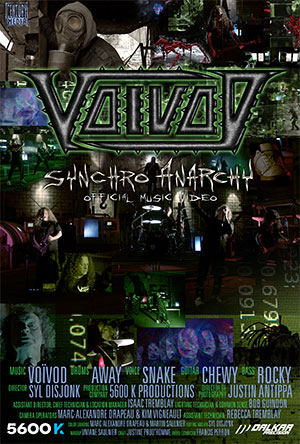 This is a great honor for me to be the director for the 3rd time of a music video for my favorite band ever: Voivod. Thanks to the wonderful team that worked with me on this epic project.
Watch Voivod : Synchro Anarchy music video
July 2020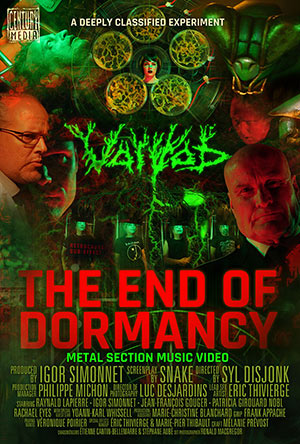 This is a great honor for me to be the director for the 2nd time of a music video for my favorite band ever: Voivod. Thanks to the wonderful team that worked with me on this epic project.
Watch Voivod : The End of Dormancy music video

April 2017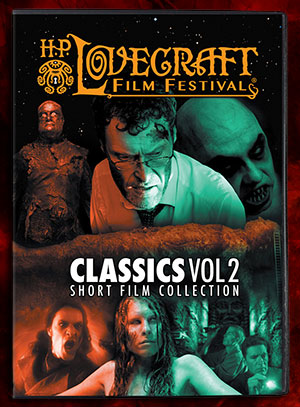 My surreal horror short film Ethereal Chrysalis is now officially distributed as part of the H. P. Lovecraft Film Festival Classics Vol 2 DVD.
Short Films on this volume:

• "Dagon" - director Richard Corben
• "Antiques Roadshow: Arkham" - director Jon Cazares & Joseph Scrimshaw
• "Eel Girl" - director Paul Campion
• "In[B]etween" - director Jose Luis Martinez Diaz
• "Ethereal Chrysalis" - director Syl Disjonk
• "From Beyond" - director Michael Granberry
• "Doctor Glamour" - director Andrew W. Jones
• "The Shunned House" - director Eric Morgret
• "The Professor" - director Casey T. Malone
• "Nyarlathotep" - director Christian Matzke *
• "hp Apology" - director Thomas Nicol
• Bonus Materials - Trailer for "The Call of Cthulhu" (2005), "Transcendent" (2012), a selection of photos & past guests from HPLFF history.
You can order the DVD here:
https://arkhambazaar.com/films/h-p-lovecraft-film-festival-classics-vol-2-dvd/
December 2015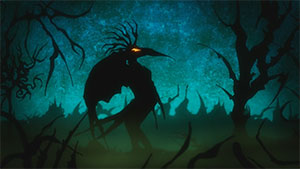 You can now watch my motion graphics / VFX / After Effects Montreal demo reel here.
November 2014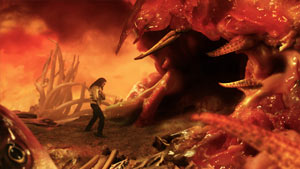 You can now watch my surreal fantastic short film recalling the universe H.P. Lovecraft by clicking here.

December 2013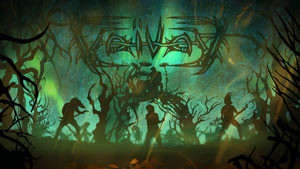 July 2011
Ethereal Chrysalis
fantastic short film
directed by syl disjonk
World premiere
at FANTASIA International Film Festival,
Saturday August 6th 2011 at 9:30 PM
at the Hall Theater in Montreal.
Admission is free
Inside the Ça Craint short film program of the Quebec Fantastic Short Film Week-end.
Ethereal Chrysalis film description on the FANTASIA website
Special presentation
Saturday July 23 at 2h15 PM
at J.A. De Seve Theater.
Inside the Celluloid Experiments 2011 of the FANTASIA International Film Festival.

June 2011
ETHEREAL CHRYSALIS
best film at vitesse lumière

A work in progress of my new short film ETHEREAL CHRYSALIS was screened at Festival Vitesse Lumière in Quebec city, Canada on June 3.
Although the film was officially out of competition. We won ex aequo the prize for best film with All Flowers In Time directed by Jonathan Caouette. The jury was composed of Martin Dubreuil (musician and actor), Erik Canuel (director: Bon Cop Bad Cop) and Jarrett Mann (Spasm Festival).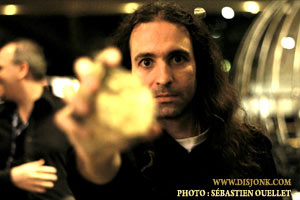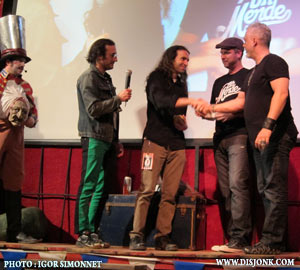 De gauche à droite : Carnior, Martin Dubrueil,
Syl Disjonk, Jarrett Mann, Érik Canuel.
May 2011


ETHEREAL CHRYSALIS


A work in progress of my new short film ETHEREAL CHRYSALIS will be screened on Friday June 3rd at 9PM at the Musée De La Civilisation, 85 Dalousie street Québec as part of the Vitesse Lumière Festival.
March 2011


ETHEREAL CHRYSALIS

I'm currently working on the post production of a new short film called : ETHEREAL CHRYSALIS.

January 2010
You can
now watch my post-apocalyptic short film Zordax II The Metal War
.
July 2009
Voivod tribute video in Paris
My VOIVOD tribute video We Are Connected will be screened on Monday July 13th 8:30 pm a the Cantada in Paris (13 rue Moret, 75011 Paris) as part of the Éric Falardeau short film retrospective.

May 2009
Packaging design and authoring of the Kinetik Festival DVD vol.1
Digipack graphic design for the Kinetik Festival DVD Vol.1. Held in Montreal the Kinetik Festival is focused on Electro, EBM and Industrial music. I made the packaging, the DVD authoring, the menu interface design and a short introduction animation. See the graphic design project.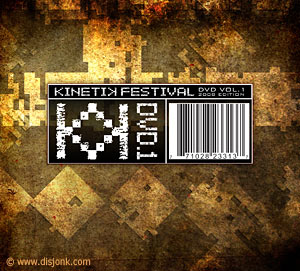 New graphic design for disjonk.com
Complete make over of the disjonk.com graphic design. New projetcs added in graphic design, web design and personal creations. I also added a post production section that will cover my motion graphics and compositing works.
For the latest news about the
fantastic short film ETHEREAL CHRYSALIS directed by Syl Disjonk fly to the website:
www.ethereal-chrysalis.com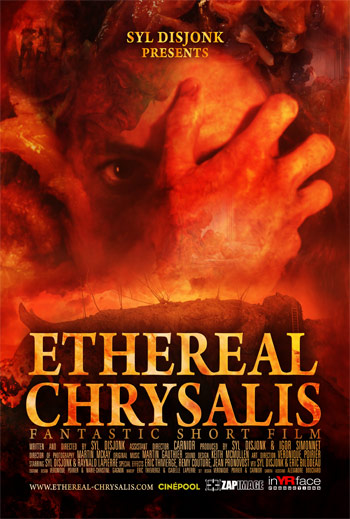 Featured projects

--- Syl Disjonk's news archives ---